Attorneys
Denis M. Dunn joined the firm in 1981 during his final semester at Villanova University School of Law and has been a shareholder of the firm since 1990.

Denis graduated the University of Pennsylvania in 1978 on the Deanís list and with honors in Civil and Urban Engineering. He then attended Villanova Law School and was selected as a member of the Law Review.

Denis has been a trial attorney for over 30 years. His practice includes personal injury, wrongful death, insurance defense, real estate, commercial, business dispute, employment and eminent domain/condemnation cases. His background in engineering as well as his own interest and experience in construction have proven valuable in analyzing and presenting the physical aspects of all cases. He employs the latest technology in his work for greater efficiency and to assist in presenting cases in court. Denis believes that, because most cases settle before trial, complete trial preparation achieves the best settlements for his clients and assures the greatest chance for success for the cases that cannot be settled.

Denis has been counsel of record in numerous reported appellate decisions from the Pennsylvania Superior, Commonwealth and Supreme Courts as well as the United States District Court for the Eastern District of Pennsylvania and the United States Court of Appeals for the Third Circuit.

Denis is admitted to practice in Pennsylvania, New Jersey, Federal District Courts in those states, the United States Court of Appeals for the Third Circuit and the United States Supreme Court. He is a member of the Pennsylvania and Delaware County Bar Associations and a former member of the Delaware County Civil Rules Committee. He is also the Solicitor for the West Brandywine Township Zoning Hearing Board.

Denis and his wife, Leslie, have four children and, so far, one granddaughter.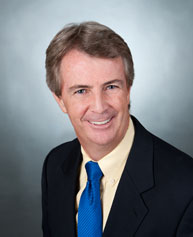 Denis M. Dunn
Shareholder
P: 610-892-1869
F: 610-565-0178
E: