Attorneys
In 1971, following graduation from Villanova University School of Law, where he was a member of the Law Review, John W. (Jack) Nilon, Jr., joined the law firm of Kassab, Cherry, Curran & Archibald, and in 1975 was the founding partner of the firm Nilon, Paul & Mardinly. Both firms were headquartered in Media, Delaware County, Pennsylvania.

Jack Nilon has developed a general commercial law practice including commercial litigation, Alternative Dispute Resolution (ADR), and zoning / land development. He has been counsel of record in several landmark Pennsylvania appellate decisions. In 1989, Jack accepted a position as adjunct professor at the American University of Paris, France. At that same time, he was a professor of law teaching comparative constitutional law to French first year law students at the Université de Paris II (Assas).

Returning to his commercial practice in 1992, Jack became Of Counsel to the firm of Kassab, Cherry & Archibald until 2002 when he joined the firm of Petrikin, Wellman, Damico, Brown & Petrosa.

Past solicitor for Delaware County Chamber of Commerce, a Fellow of the Charter Institute of Arbitrators and past Chairman of the Pennsylvania Bar Association Alternative Dispute Resolution Committee, Jack continues to be active as a commercial practitioner with an emphasis on commercial litigation. Jack is peer review rated AV Preeminent by Martindale Hubbell.

Married to wife Rita, they have two children and four grandchildren.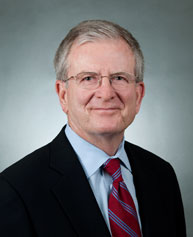 John W. Nilon, Jr.
Of Counsel
P: 610-892-1860
F: 610-565-0178
E: